Family, Restorative, and Cosmetic Dental Care in Dublin, OH
Drs. Conroy, Gestosani, and Tiemstra Are Happy to Treat Patients of All Ages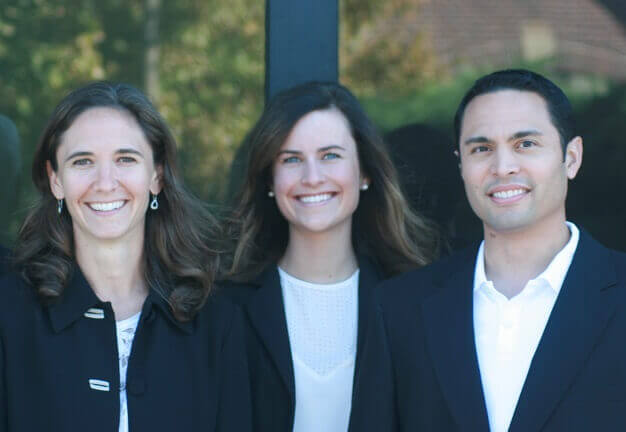 At Dublin Reserve Dental Group, our main goal is to provide all of our patients with a great experience every time they come into our Dublin, OH office, and a big component of that goal is offering them oral healthcare that combines convenience and quality. Our wide variety of available services can meet the needs of people of all ages, from children to grandparents. Whether you're searching for simple check-ups for you and your family or struggling with severely damaged teeth, we'll be sure to send you off with both a revitalized smile and a bolstered sense of self-esteem!
Maintain a Healthy Smile
Maintaining your teeth and gums is truly a lifelong job, and our dedicated team is more than happy to help you. Our general and family dentistry services can give both you and your children the support and education you need. In-depth check-ups allow us to catch dental problems at their earliest stages, and cleanings from our skilled hygienists will help guard against gum disease and get rid of any hardened plaque and tartar that may have formed on your teeth between appointments. Our staff members are very kind and alert, especially when it comes to your son or daughter; the extra touches of coziness and comfort we provide will be sure to help establish them on the path toward lifelong oral health!
Regain a Complete Smile
Don't let damaged teeth keep you from living life to the fullest. Our Dublin, OH dentists are skilled in the art of restorative dentistry, and our experienced approach can transform your oral health and erase dental decay, giving you back a smile that both looks and feels completely seamless. Plus, we always discuss your treatment options with you in great detail so that we can be sure to select the one that best fits your unique needs and concerns.
Our available restorative services include:
Fillings
Inlays and Onlays
Root Canal Therapy
Enjoy a Brighter Smile
Of course, once your smile is healthy, you may find yourself wanting to improve its appearance as well. After all, enamel stains, discoloration, misaligned teeth, and even gaps are common issues for adults of all ages. Our cosmetic care can give you the dazzling changes you've been dreaming of and revitalize your self-confidence in the process. Our available options include:
Contact Dublin Reserve Dental Group today! to schedule an appointment! You and your family deserve to experience oral healthcare that's effective, efficient, and always infused with kindness by a supportive team. We'll do whatever we can to help make your experiences with us enjoyable! Located Dublin, OH, we also serve the areas of Jerome, Powell, Hilliard, Marysville, Plain City, Worthington, Westerville and beyond.